Trends in the Edible Oil Market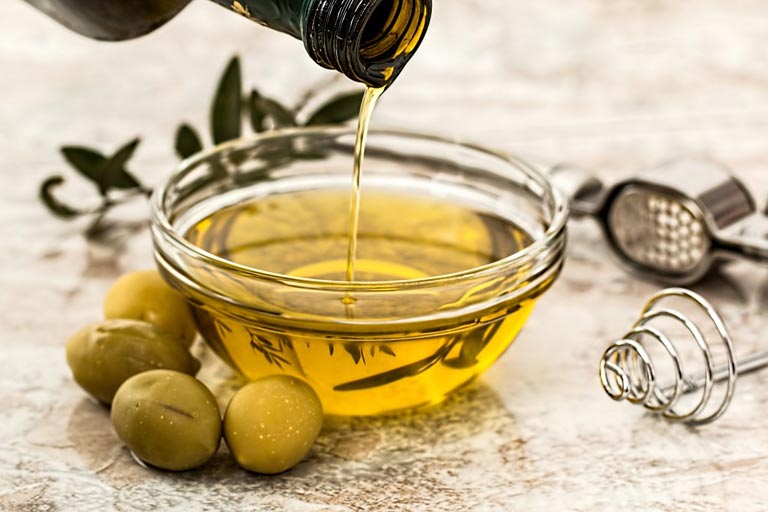 Edible oils… oils humans can consume. Whether it be through cooking, salad dressing, supplement, or as a spread, there are many properties within oil which make it best for it's intended use. Consequently, depending on these uses, melting point, portion control, nutrient content before and after cooking and price tag, all affect consumers decision as they stand there scrutinizing over the line up of oils on the supermarket shelves. As Coconut Oil rises in popularity within the edible oil market, we look at which oils are surrounding this, and why!
Coconut Oil 
Solid Coconut Oil, is the edible oil product to have seen the most growth over the last 3 years, with usage having risen from 0% to 7% since 2013. Coconuts provide an excellent source of nutrients, and the fats in Coconut Oil increase the metabolism slightly, giving more of a feeling of fullness than other fats. This makes Coconut Oil very popular among the health conscious consumers. Coconut Oil has a melting point of 75 degrees Fahrenheit and will be liquid above that temperature, used a lot for cooking. As 90% of the fatty acids in coconut oil are saturated, it very resistant to heat, and therefor, combined with it's health benefit, within chef circles it is seen as one of the best cooking oils. As it is solid at room temperature Coconut Oil is also a key competitor with spreadable products such as butter and margarine. Toast anybody?
Sunflower Oils
Sunflower Oil currently dominates the edible oil market, and 45% of consumers select this to use in their homes. Popular because it's good for pan frying, Sunflower Oil is largely bought in bulk, and as a result the oil pourer mechanisms which increase ease-of use when cooking are important for the packaging of these products. Less spillage, more product!
Vegetable Oil
Consumers love Vegetable Oil because it's great for frying foodstuffs with. Vegetable Oil, along with Sunflower Oil isn't seen as too expensive, a reason why this oil and Sunflower Oil flies off the supermarket shelves!
Olive Oil
40% of consumers will select extra Virgin Olive Oil over standard Olive Oil, and 20% will use standard Olive Oil. Seen as the health goddess of all oils by consumers (53% of consumers' associate 'healthiness' with this oil!), Olive Oil is good for salad dressings, with bread, and for pan frying and so is versatile. Olive Oil is also responsibly sourced, which adds to its popularity. Olive Oil is viewed as expensive, and is sold in smaller bottles than it's neighboring oils. To reduce excess usage, packaging of Olive Oil will often include high quality oil pourer. Waste not want not! 
Cold-Pressed Rapeseed Oil
Healthy, but expensive, Cold-Pressed Rapeseed Oil has qualities similar to Coconut Oil, with slightly more versatility than Coconut Oil. This oil is good for dressing salads, pan frying, and is also considered to be responsibly sourced. Nice!
Home Made Animal Fat
10% of consumers will use Animal Fat to cook with. There are health benefits of using Animal Fat, and this encourages use of all parts of an animal when cooking, which, through practice reduces waste (see here for our article about food waste). Stock in particular is seen as a healthy nourishing ingredient, prescribed to people when they have colds, so considering the influence that consumer push can have on products within the market this is an area there could be growth in. 
Health conscious consumers are expected to think considerably before making a purchases. For edible oils cost is statistically a key driver, yet there are also a wide number of factors which will influence someone to reach into their pocket for their money. Food for thought, let's get frying…!
What's your favorite oil? Tweet us @viscoseclosures
At Viscose Closures we supply high-quality Oil Pourers.
Viscose also supply metal closures for water, wine, soft drinks, and spirits as well as PVC & PET closures for both the food and drinks categories. We also manufacture the world's only Cellulose Bands, which are 100% biodegradable and used as a secondary seal to secure food, drink, pharmaceutical, cosmetic, and gas products. Please see here for our full product ranges and contact us on sales@viscose.co.uk for more information.
Statistical information is provided by Mintel.