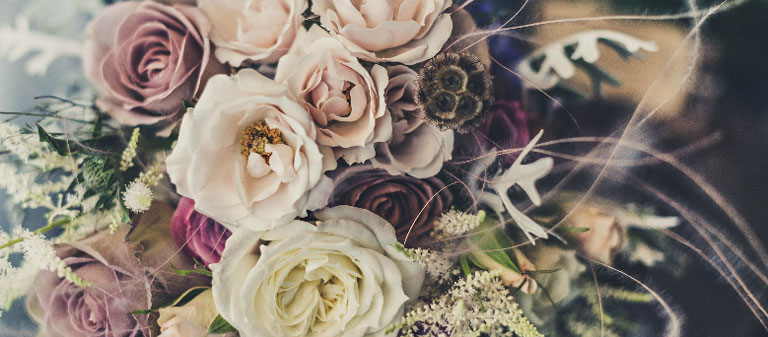 Image Credit of Jez Timms.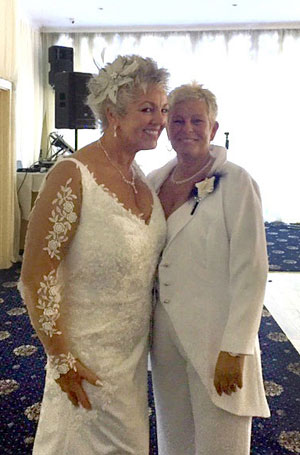 Saturday the 10th September 2016 was an unforgettable day for a member of the Viscose team, as well as for a number of guests who attended the wedding of Julie Trollop and Carolyne Leyshon, soon to be Carolyne and Julie Leyshon.
Walking into the room set a lavish scene. Feathers billowed out from centre of the tables and flamboyantly dressed dancers weaved their way from the middle of the dance floor in-between and beyond the tables that seated their wide eyed family and friends.
The first dance was not your classic dance moment, as the two brides' sweet serenade cut sharply into a high energy group dance of The Casper Slide. Guests swarmed to the dance-floor, and an energetic scene heightened and electrified the already bubbly atmosphere.
As stars filled the sky tribute acts sang into the evening, a highlight being Karl Lewis who created familiar sounds of cheeky English singer songwriter Olly Murs… Both brides were dressed in beautiful white outfits, and weren't shy to take hold of the microphone, singing several duets to their family, friends and starry eyed fans!
A wonderful day for all, with drinks flowing and memories being made with each moment. Wishing Carolyne Leyshon and now, Julie Leyshon of Viscose Closures the best future together.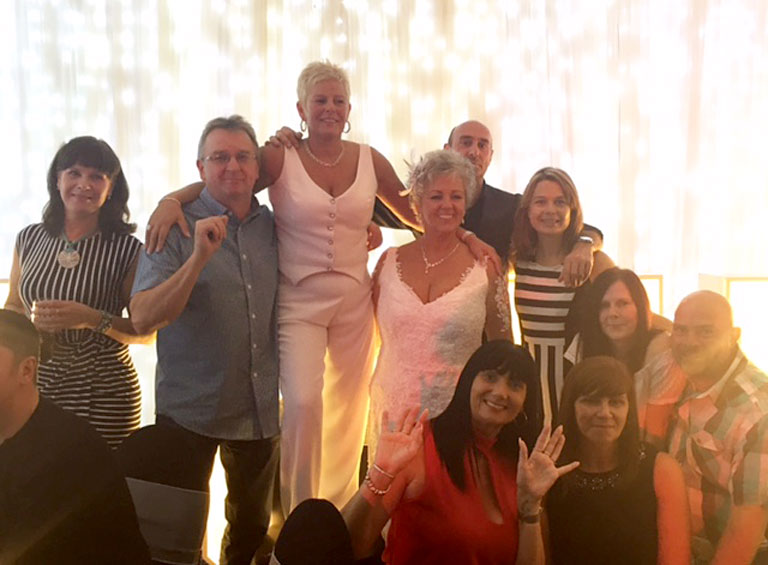 Julie and Carolyne with Viscose team members on their wedding day.
To read more about Viscose team members see here!
To see the full product range by Viscose Closures see here.
On Twitter? Follow us @viscoseclosures.