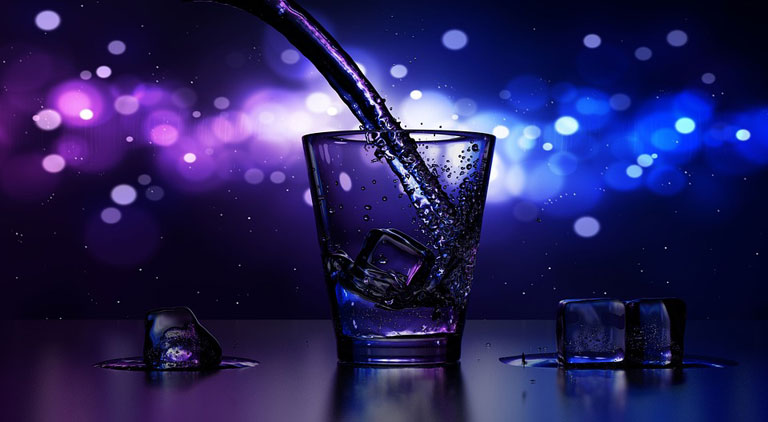 Image courtesy of Pixabay
Dry January was a concept initiated by a girl named Emily whilst training for a marathon. She decided to 'cut out alcohol for a bit' to help increase her fitness, and the craze caught on. Five years later the campaign is run by the charity Alcohol Concern, who aim to raise awareness around alcohol abuse. The charity reports that 1 in 6 Britons attempt a dry month, with 38,365 Facebook Likes, 4,669 Twitter followers, 85 million hashtag impressions, also being covered in the media 1,350 times in one year. There is also an app called 'Dry January' which was used by 14,000 people in 2016 alone, helping people stick to their goals for the month. As the evolution of technology weaves into our current lifestyle, the idea that became a craze is now officially a habit.
Drinking alcohol has been linked to anxiety and depression, affecting productivity at work, as well as at home. The British Crime Survey reports that 53% of crimes are related to alcohol. Many businesses talk about the benefits of not drinking, and yet the web isn't short of articles full of criticism for Dry January. Across the internet, responsible drinking continues to be advocated as the perfect solution to live a healthy and balanced life. Typically defined as 'no more than two drinks per day', excluding binge drinking, there are a number of health benefits associated with this.
For businesses involved in the drinks industry, there is an element of responsibility, yet also an element of opportunity in a conscious market. Dry January offers the opportunity for individuals to reflect, and with this in mind, 5 business benefits can be highlighted:
Healthy staff, healthy business 
Staff health has a huge impact on productivity, and healthy attitudes in the work-place can create a positive ripple effect. It is reported that just one week without alcohol can help with sleep, and after one year you can reduce your risk of mouth, liver, and breast cancer, also saving £1320.
An increase in soft drink sales
It goes without saying that if sales of alcohol products decrease then soft drink sales would be expected to increase. So is there room for growth… Seedlip is the first distilled non-alcoholic drink in the world, retailing at £29.99 per bottle and sold in Selfridges, also sold via their website. Breathing sophistication into alcohol-free scenes, this drink is just the tip of the iceberg, highlighting just what can be possible within one market!
Consumers take the voices of businesses seriously
Just as much as a business responds to consumer needs, the consumer will buy what the business puts on the shelf for them. Further than this, consumers will listen to the words of businesses (even if this is selective…).
Economic strength offers a substantial advantage for businesses, so the larger the business, the more people will hear them. Take Nike the American sports company for example, who's revenue is bigger than the entire GDP of Paraguay… Now if Nike made a statement that they were advocating junk food, then how long do you think it would take before newspaper articles jumped all over this? Furthermore, how long do you think it would take before individuals started convincing themselves this is true? Because junk food is nice right? The same goes for alcohol. Portraying the right message from your business through the products you provide, as well as the messages you communicate will not get lost in the consumable market.
Setting a good global example is never a bad thing
Whether you trade overseas or not, it is always important to consider the power of being a UK business. We should all be singing from the same hymn sheet so to speak. Is your business doing everything it can to represent the UK well? Is it advocating binge drinking by producing multiple offer products with high alcohol content not ideal for one person? Does the packaging clearly inform the consumer of the contents to encourage and advocate a healthy attitude to alcohol? Whether you sell beer, spirits, or champagne, it all makes an impact on the global market, which is an opportunity to set good standards. And it is definitely possible for this to be seen as a duty more than a burden. Is the glass half empty or half full?
There is always scope for creativity
Now there is always room to be creative… it's the reason why we have the right side of our brain after all. Brown Forman, a top 10 spirits and wine company has not only developed a 'responsible drinking strategy', promoted internally and externally in the business, but they use a game called 'Think and Drink' aiming to actively educate staff members in a fun way. Engaging both staff and the public in responsible drinking and that it doesn't have to be a chore, there are many ways in which this can be done. This also goes for the products. Where there is a challenge there is always an opportunity…
It isn't always easy to strike the balance 24/7, yet it is possible to take inspiration from companies like Brown Forman who practice what they preach, or from the Governments Alcohol Strategy. Belvoir has boldly stepped into the non-alcoholic world with their introduction of their New Wine Alternatives, and Seedlip, the world's first distilled non-alcoholic drink, combined with the birth of mocktails have re-shaped the moonlight scene of the non-alcoholic drinks market. Dry January is a highlight to many peoples year, a point of remembrance surrounding alcohol abuse, and to some, a bore. Yet a life without alcohol doesn't have to be one full of doom and gloom. In fact, it can be a rather classy and tasteful affair.
Viscose Closures produce and supply Closures, Capsules, Shrink Sleeves, Crowns, Wirehoods, Polystoppers, Corks, Biodegradable Sleeves for the Non-Alcoholic and Alcoholic Drinks Market.
Please contact our friendly team on 01792 796 393, or email sales@viscoseclosures.com with your product enquiries!
Let us know what your thoughts are, are you on Twitter? Give us a tweet @Viscoseclosures