It started with the sugar tax for the soft drinks sector, and drink brands reducing the amount of sugar in their drinks. Then we saw brands such as of Dolmio and Uncle Bens stating that some of their products should only be consumed once a week. Monitoring sugar intake isn't a new thing. We wrote about this last year, discussing the exciting antics of 'Sugar Free Farm' 2016. This year, Sugar-Free farm is back, and the quest to reduce sugar in our foods continues. As a company in this Sector, Viscose grapples with the new developments.
As a follow on from 'Dry January', Fab feb advocates a month without sugar, a movement also promoted by Cancer Research UK . Fab feb outlines that to take part in #SugarFreeFebruary you must consume products with 10% or less sugar in, which translates to roughly 10g per 100g. As an upper limit, this guide aims to keep consumers within the maximum 30g of sugar per day. With knowledge of Celebrities such as Chris Evans taking part in this, we set off to the supermarket to see what is within 'allowable consumption' whilst on this diet. Honesty radar switched on, eyes peeled, magnifying glass at the ready, we scope out just which brands out there are really making a difference… When a product says 'low fat' then it can often be 'high in something else i.e. sugar', we prepare to spot these sneaky ones, and instead look for innovative brand leaders in the #sugarfree market….
Innovative brand leaders in the #sugarfree market….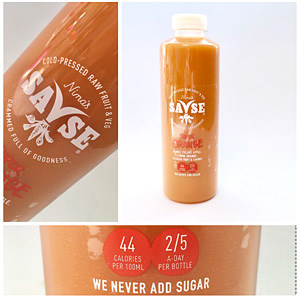 Nima's Savse Super Orange
Sugar Content: 8.1g per 100g
Nicely designed packaging and all natural sugars!

Squeezable Petits Filous
Sugar Content: 9.9g per 100g
Snack sized yogurts in squeezable packaging with an easy to grip lid, perfect for the little ones!

Yoplait Super Fruitii
Sugar Content: 4.6g per 100g
This product most certainly helps you 'Eat smarter, live super!'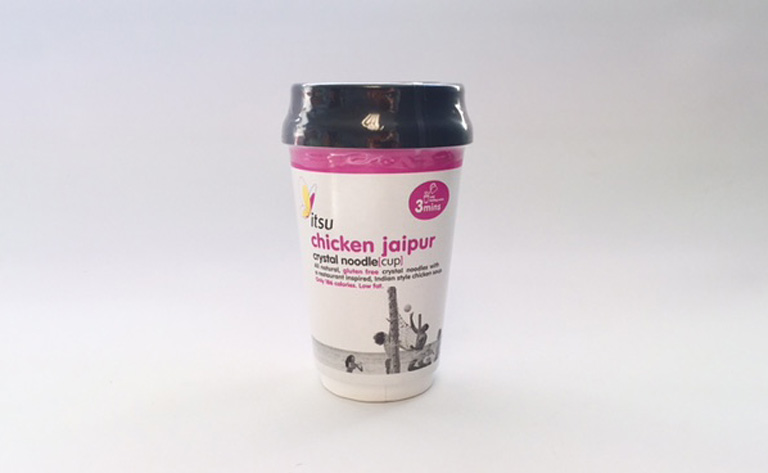 Itsu Noodle Cup
Sugar Content: 1.5g per 100g
Available in a range of flavors, Itsu hit the 'Dry Food on the Go' market!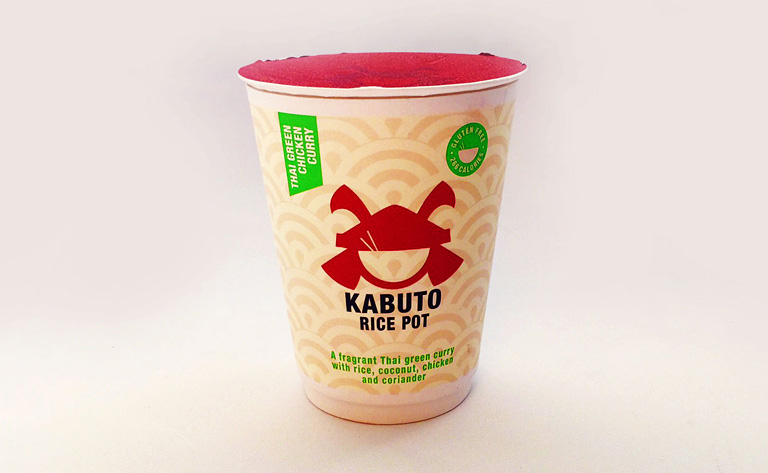 Kabuto Rice Pot
Sugar Content: 1.9g per 100g
A British product, now being stocked in China. It's lunchtime! Get your chopsticks ready!
The battle of responsibility
One body has a limit, and so as consumer awareness grows, the battle of responsibility also becomes defined. Who's responsibility is it? An obese nation isn't a productive one, and high sugar diets overload a person's liver, causing obesity, diabetes, and at minimum metabolic dysfunction, something even the best of us can't ignore. It is becoming common practice to define nutritional content on packaging, to help the 'educated consumer' make the best decision for their body, yet if a supermarket shelf is lined with products containing 50% sugar and above then how does the mother of 4, trying to feed her family on a budget make the best choices? Just how much are brands on the side of the consumer?
The final sweet note
Now it is a tough challenge for any person with tastbuds to stick to the recommended daily allowance for sugar, sugar is addictive after all. Yet as we have seen from products above, it is possible for both the consumer and the product producer to monitor, and be wise. Pepsi recently advertised their sugar-free drinks range in the highly exclusive prime advertising spot at Superbowl US, a highly influential step coming from a company with a significant amount of power. As large companies make bold moves, and consumers continue to consider their health, it is most certainly time to watch this space …!
Viscose Closures produce and supply Closures, Capsules, Shrink Sleeves, Crowns, Wirehoods, Polystoppers, Corks, Biodegradable Sleeves for the both the food and the drinks Market. Have a look at our website here for more information.
Please contact our friendly team on 01792 796 393, or email sales@viscoseclosures.com with your product enquiries!
Let us know what your thoughts are, are you on Twitter? Give us a tweet @Viscoseclosures