Food
Tamper Evidence – Cut Bands, Tubing & Preforms for all types of food containers.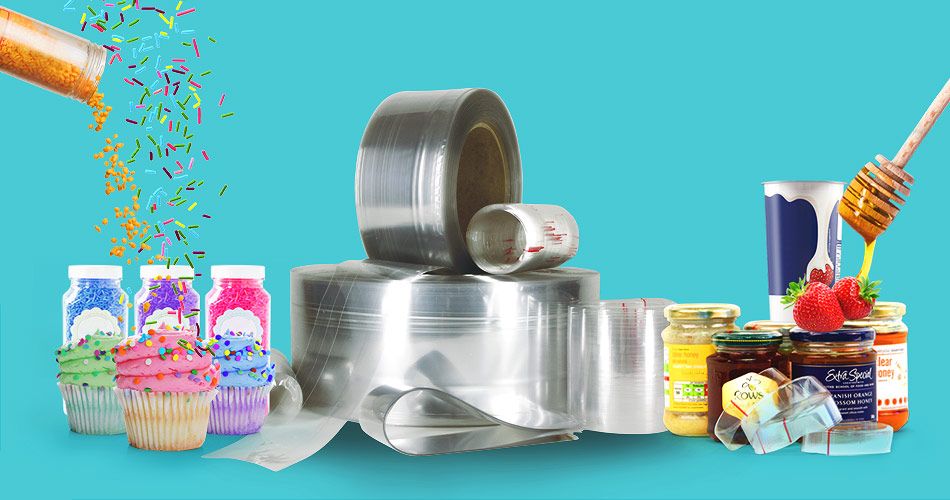 Our Range

Shrink Sleeves

Cut Bands

Preforms
Options
50 – 70 micron
PVC
The most popular choice because of its good shrink capability and is usually the most cost effective. Available in high shrink and pasteurised grades.
PET
Degradable and the best for scuff resistance, also highest percentage of shrink. Also pasteurisable.
PLA
Made from polylactic acid and complete biodegradable.
Printed and bespoke design available
Horozontal, vertical and T peforations
Coloured, holographic tear tabs
Benefits
Low MOQ's
Short Lead times
Over 250 moulds in stock for preforms
(no set up charge)
---
Sleeving Formats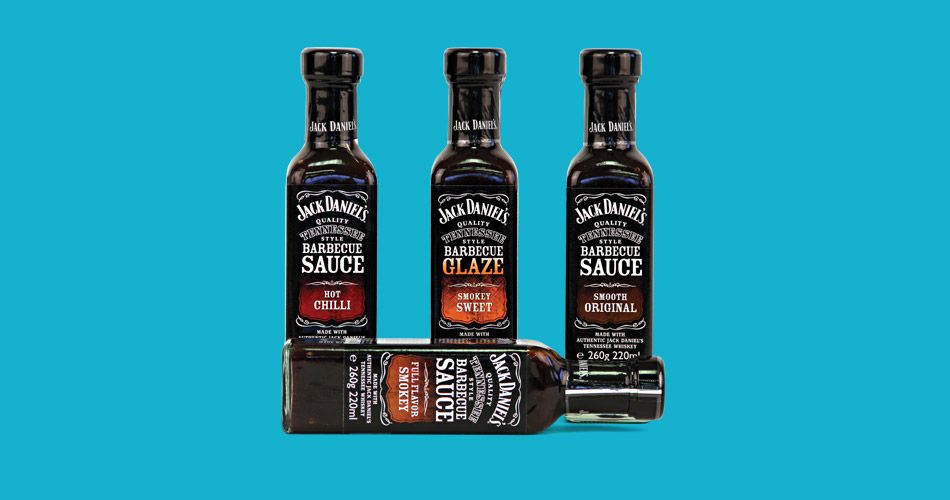 Sleeving or bands can be produced on a reel for automatic application or as pre-cut sleeves / bands or preformed bands for hand application.
Preforms are cut bands which have been formed into a shape by shrinking them on to a mould. Preforms make it easier for production workers to apply sleeves by hand. Viscose has over 250 mould sizes.
These products need heat to shrink either by a heat tunnel or gun. It is common to pre-distort the print deisgn so it will assume the correct proportions after shrinking has taken place. Viscose can pre-distort artwork supplied by its customers, or offer suggestions based on your brand.
Single or multiple lines of perforations can be introduced either vertically or horizontally to make sleeves easier to remove or more susceptible to damage if tampered with.
Coloured, printed, holographic tear strips can be affixed to the sleeving / cutbands or preforms in a vertical orientation and can be used in combination with perforations to provide an effective easy-open feature to the pack. Plain colours, metallic colours and holographic designs are available.
Samples & Enquiries for Sleeving Formats.
---


---
Sleeves for Combi Packs
Viscose can provide sleeves for multi packs.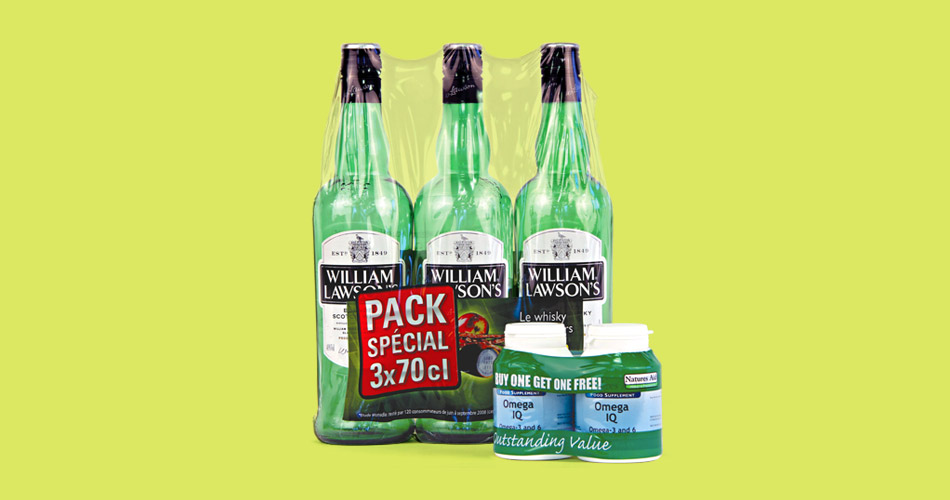 A more robust solution than shrink wrap. Perfect for promotional activities, by one get one free and free gifts.
Samples & Enquiries for Combi Packs
---

---
Heat Shrink Capsules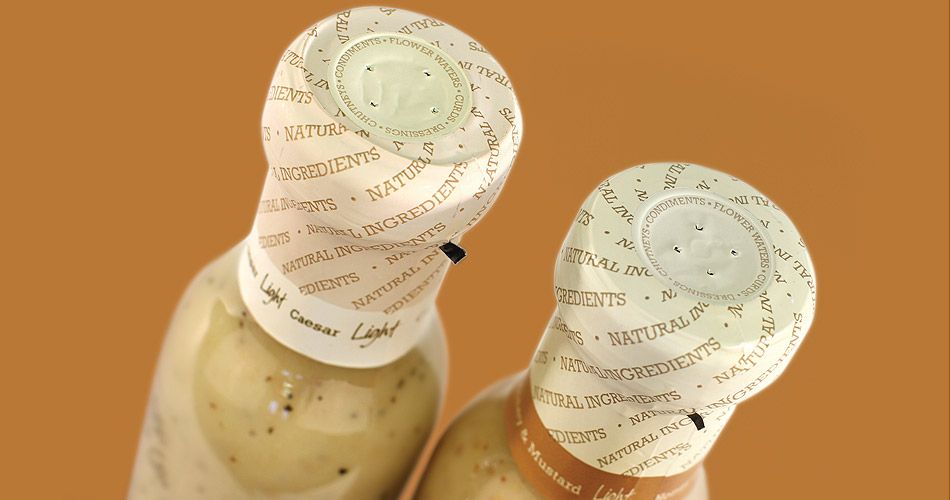 Heat shrink capsules provide a simple and cost-effective overseal. A secondary seal that goes over a primary closure, providing a tamper seal that enhances the brand. Hides fill lines, product residue or oil separation resulting in a clean line finish.
Ideal for Sauces, Salad Dressings, Oils.
The skirt is made from PVC or PET with an aluminium top foil for a complete seal. The skirt can be printed with designs in up to eight colours, plus hot-foil. Perforations and tear-tabs can be added to simplify removal.
Our Range
Stock capsules 33 x 45 – suitable for Dorica and Marasca 
Minimum order quantities for printed capsules 50,000.
Options:
PVC & PET 
Dimensions:
Top Diameter:
20mm – 46mm
Height:
25mm – 80mm
Standard and bespoke Top Foils
, Perforations and Tear-Tabs.
Samples & Enquiries for Heat Shrink Capsules

---


---
Tamper Evidence…

Tamper Evidence. (Viskrings by Viscose Est 1892)
Viscose is the only manufacturer in the world
Created from wood pulp, biodegrades within 6 weeks, once discarded in soil. Apply by Hand; no machinery needed. Takes up to 60 mins to dry once applied.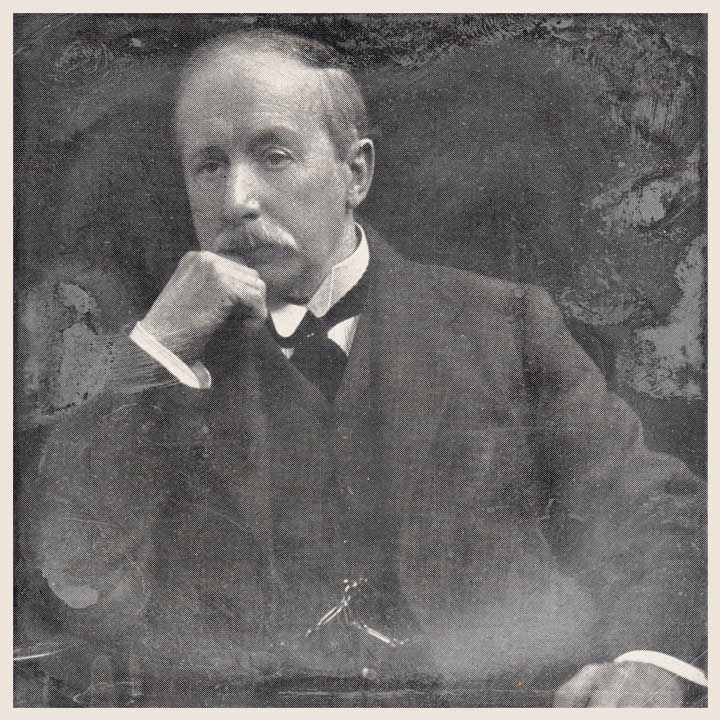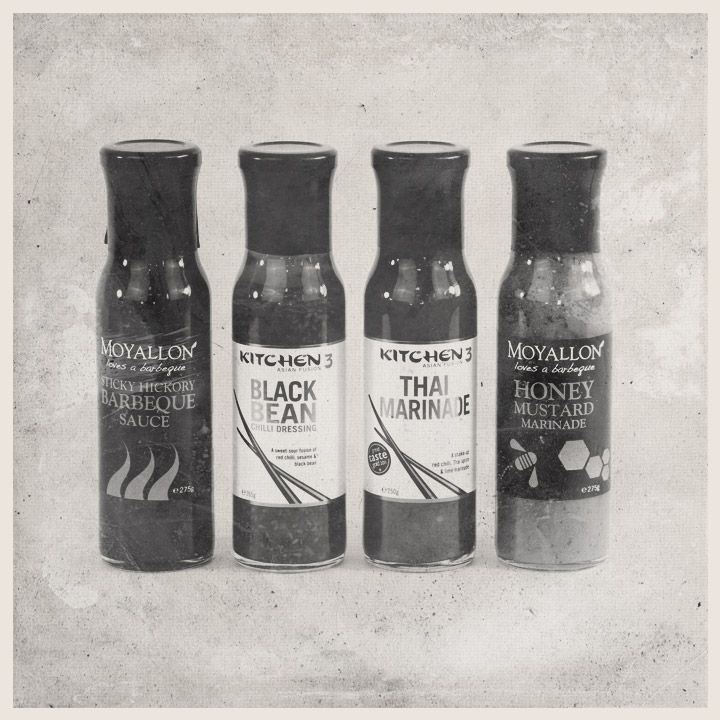 Our Range
Flat folding tubing or continuous reels
Ready cut flat folded bands
Options
Minimum diameter 12mm maximum 119mm
Standard colour range
Transparent, pearlised, metallic, gold, silver and neon
Printed options available
Transparent MOQ 1,000
Coloured MOQ 10,000
Printed & Perforates 25,000
Benefits
Secure wrinkle free seal
Perfect tamper evident solution, applied over primary closures
---
Application Video…