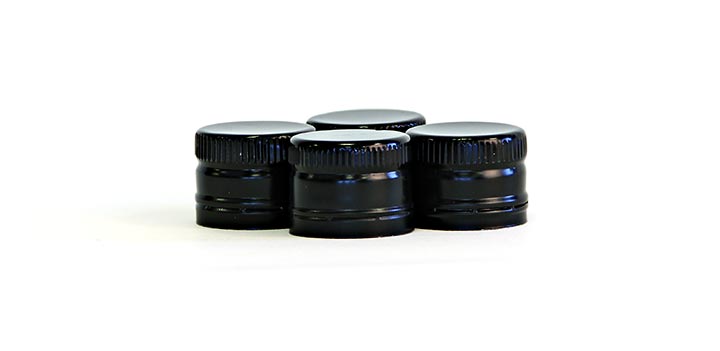 Viscose are pleased to offer a range of short and long neck ROPP Closures to safely secure your oil products.
---
---
31.5 x 24 ROPP
31.5 x 44 ROPP
Closure Type
ROPP
ROPP
Bottle Finish
C.E.T.I.E GME 30.09
C.E.T.I.E GME 30.06
Application
Food Oil
Food Oil
Neck Finish
31.5 x 24 mm
31.5 x 44 mm
Tamper band
Yes
Yes
Material
Aluminium
Aluminium
Internal Lacquer
Adhesive coating corresponding to EC Regulation 1895/2005 for contact with food
Exterior
Base coat, printing inks if required and over varnish
Box Quantity
2.6k pieces
1.3k pieces
Pallet Boxes
30 boxes
30 boxes
Pallet Qty
78k
39k
Pourer Material
PE
PE
Pourer conforms to Regulation (EC) 10/2011
Product Life
2 years from manufactured date if stored as per Viscose recommended
storage conditions, +5 to +35C avoiding direct sunlight.
Stock Colour
Black
MOQ – 15 Cartons – 39k pieces
N/A
Bespoke Colours
As per customers art work
MOQ Plain 1 Colour
156k
180k
MOQ Decorated
156k
180k
We can also offer a 31.5 x 60 ROPP oil pourer closures, contact us to discuss your specific requirements.
We recommend that customers perform line trials and compatibility testing to prove the closure application.
Our PE closures inserts are manufactured from virgin raw material and have no recycled content. Aluminium recycling information is available on our web site to download.
Contact us for more information and samples: sales@viscose.co.uk