OUR HEAT SENSITIVE SOLUTION FOR THE INDUSTRIAL GAS INDUSTRY
---
Viscose has been manufacturing tamper evident seals for over 125 years and are proud to work with many of the world's leading gas companies.
We're a trusted supplier to the gas industry and are listed in the Gasworld directory, proof that you can trust us to protect your sensitive gas cannister and equipment.
A key issue in the gas industry is monitoring full vs empty cannisters, they cannot be weighed to tell the difference, so a visual way of checking is needed. Without this, empty cannisters end up being transported through the system which is a costly process.
The problem is, traditional packaging solutions such as heat-shrink sleeves require heat application to seal the cannisters. This is often not ideal specifically because gas and other flammable liquids, components and chemicals are extremely heat sensitive and applying heat to seal them can be dangerous.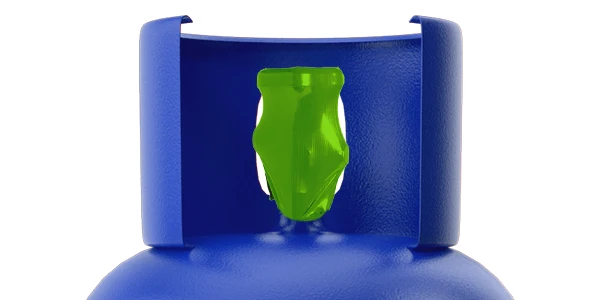 This is where we can help…
---
INTRODUCING OUR HEAT-FREE TAMPER EVIDENT SOLUTION; VISKRINGS.
---
Our Viskrings are hand applied and self-shrinking without the need for heat meaning you simply place them over your container / cannister, and they shrink naturally forming a tight seal.
They provide a quick and easy visual check to ensure only full cannisters are in rotation. Not only are they heat-free, but they are also biodegradable, home compostable and plastic-free. So, by using these tamper evident sleeves not only will you be using a safe product, you'll also be protecting the planet.
---
So why not seal and protect your gas containers with Viskrings today?