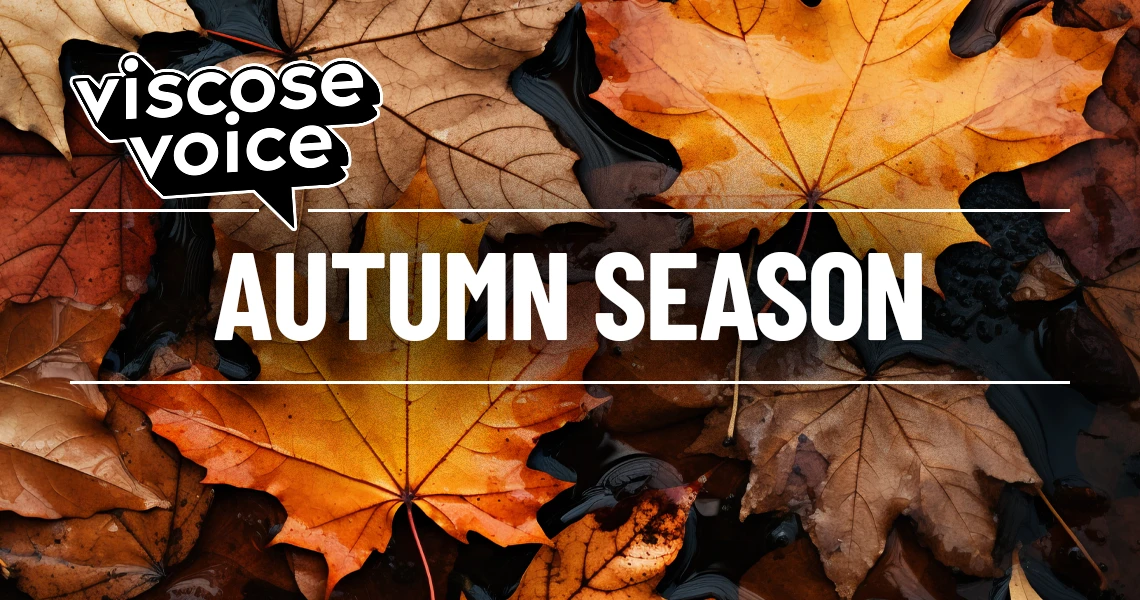 ---
Welcome back to Viscose Voice, for all your Viscose news on what's happening in our factory, what our colleagues are up to and how we are doing as a business! This month we focus on our latest customer case study, our charity beach clean, our Macmillan Coffee Morning, and lots more!
---
Viscose Voice Articles
Isle of Wight Distillery Case Study
---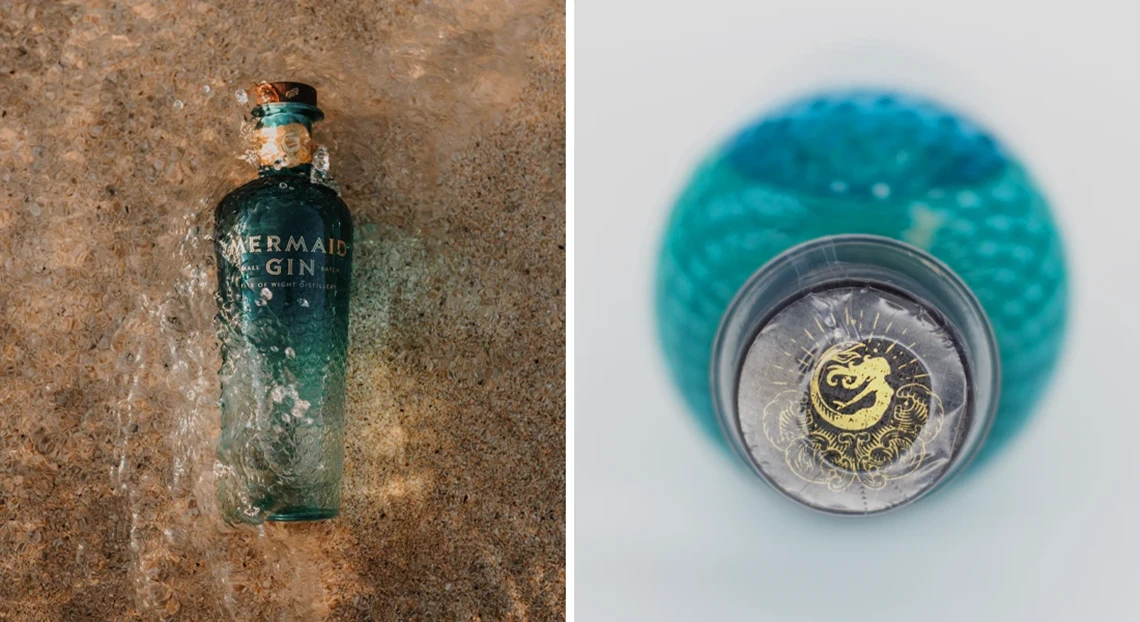 We completed a new customer case study in October with the great team at the Isle of Wight Distillery.
They needed packaging that supported their environmental goals, maintained the highest product integrity and could keep up with their growth plans – and this is where we came in!
Our PLA heat-shrink sleeves were the perfect option to maximise production time without compromising the Distillery's sustainability goals and actions. PLA is derived from natural renewable sources and is industrially compostable. We partnered this with a beautiful Bartop crafted from wood and 100% natural cork finished with the elegant Mermaid Gin design.
A win for the Distillery, the planet and us!
Click here to read the case study in full and see how we could help you do the same.
Macmillan Coffee Morning
---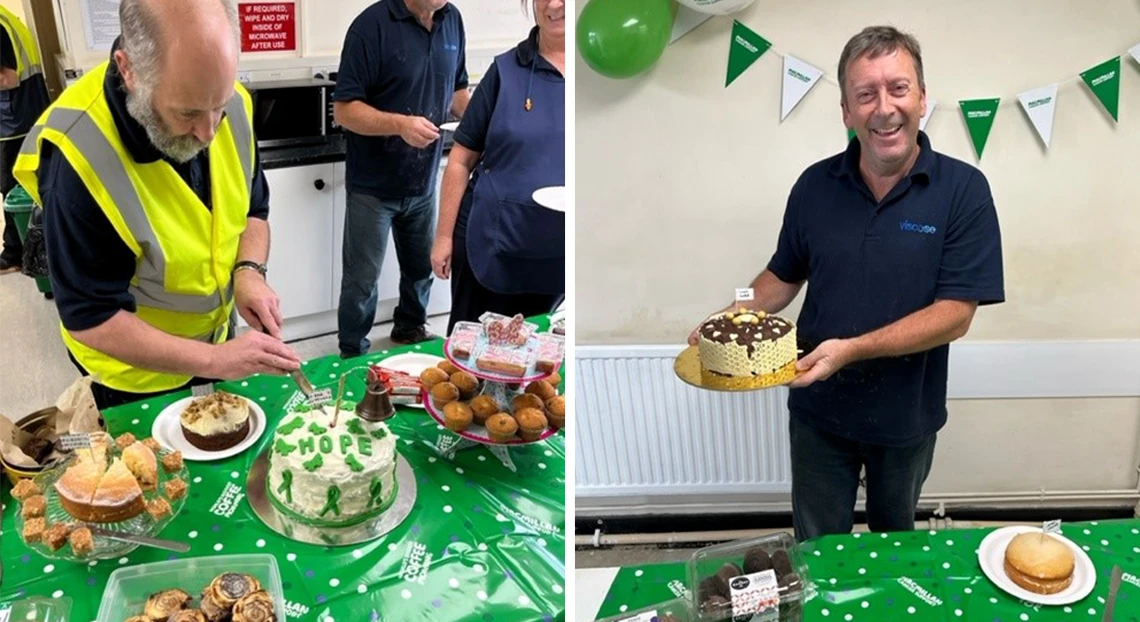 ---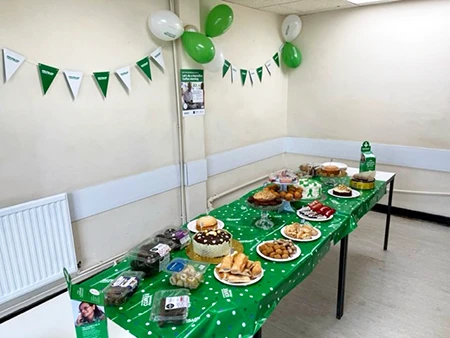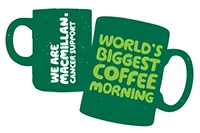 On the 28th of September we held our company Coffee Morning in aid of Macmillan Cancer Support.
We had a lot of fun, eating delicious cakes and chatting, all whilst raising £250 for Macmillan and their vital cancer support and research work. Well done team!
Beach Clean
---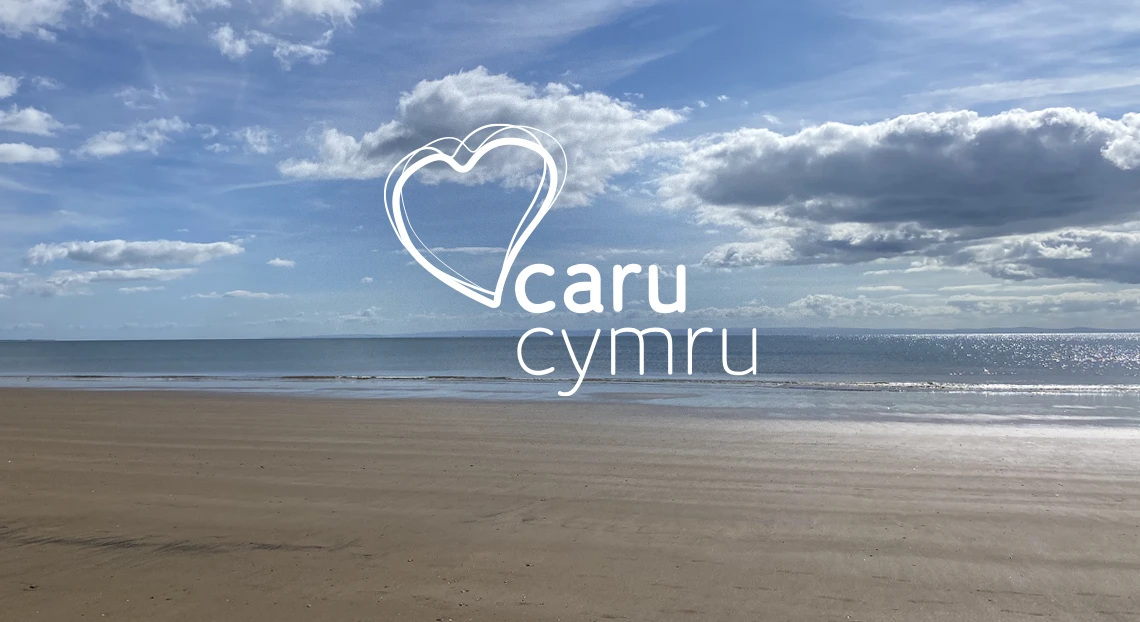 We're very proud of our Welsh heritage and are very lucky to be based near some of, not only Wales's, but Britain's prettiest beaches.
Ensuring these beaches are litter-free is vital to protecting the surrounding environment and wildlife. Protecting the planet is a core principle of ours and so we decided to clean part of one of Swansea's most popular beaches, Swansea Bay.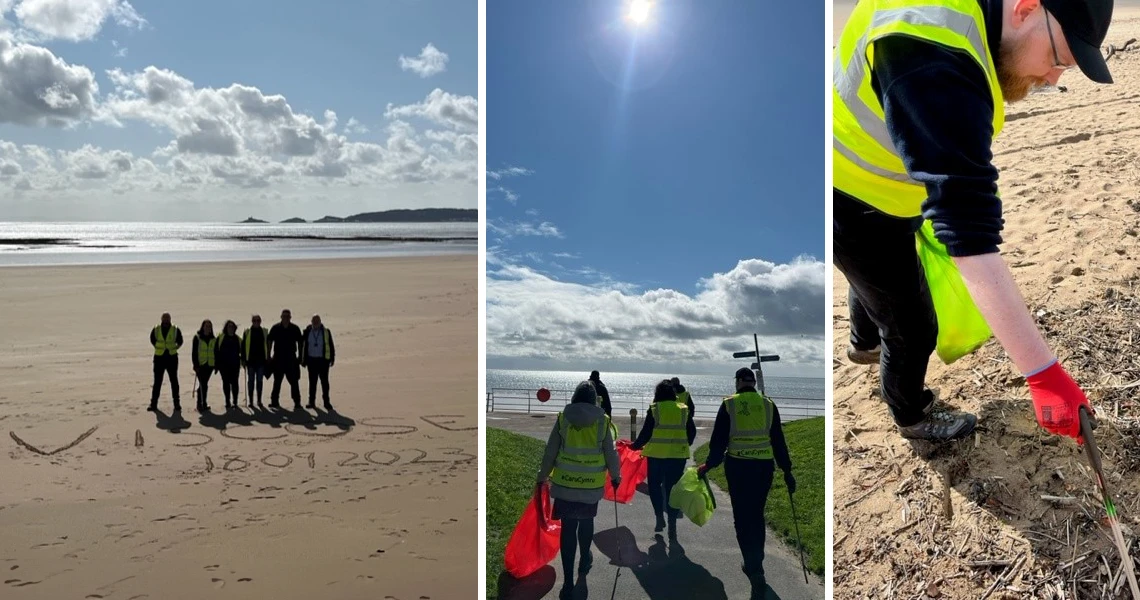 We completed our beach clean in partnership with local Welsh environmental charity, Keep Wales Tidy. Our beach clean was carried out as part of their 'Caru Cymru' campaign which aims to eradicate litter and waste in Wales.
It's common knowledge that fresh air and exercise are good for mental and physical health. So spending a couple of hours in the sun, getting some fresh air, and walking, all whilst doing it for a great cause was a lot of fun. We are proud of the team for the 10 bags worth of rubbish they collected, so it only seemed right to reward everyone with an ice cream at the end too!
New Video
---
The beginning of Autumn was another exciting period for us! We released our new video about our very own plastic-free and biodegradable shrink sleeves, Viskrings.
We capture what the sleeves are made from, and you can watch them disappear in soil- you'll see how they begin to degrade within 2 weeks, with the full process achieved in 4 months!
New Video
---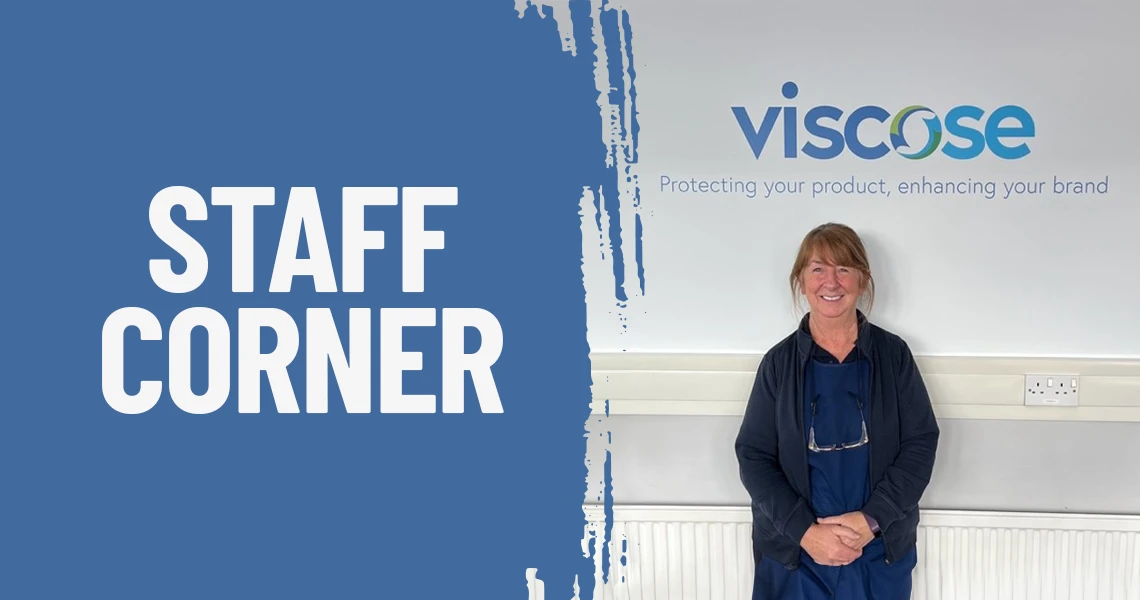 Staff profile: Deirdre Titchener
This month we spoke to Deirdre Titchener who is a Process Operator, involved in making your shrink sleeves & samples. She has worked at Viscose for 32 years, meaning she is one of our longest serving members of staff! Deirdre even worked at our current factory location before it became Viscose.
A typical working day for Deirdre is working in the heat shrink sleeve department of our business. Here she rotates on the various machines, all of which she has gotten to know well over the last 32 years, including our preform lines, where she helps make our open top capsules and on our cutting machines. Deirdre is our resident sample expert for heat shrink film – nearly all of our customer samples are made by Deirdre's hand. She loves making your samples, as she enjoys the precision of sample making not to mention all the unique sizes she makes for various caps and containers.
Deirdre believes that her enjoyment for making samples and all the precision needed to make them, comes from her love of sewing. Outside of work she's a keen sewer and regularly does alterations for family and friends clothing. She's also an avid reader and traveller, Turkey and Cuba are her favourite places she has visited so far! She's a keen follower of horse racing and attends the Cheltenham Gold Cup every year. She also has a dog, Bailey, who is a Yorkshire terrier cross Bichon Frisê.
Deirdre also shared some interesting facts about herself with us – She comes from a large family and is 1 of 9 siblings! She has also met Margaret Thatcher and participated in a charity muddy fun run as part of the Viscose Vixens team!
We asked Deirdre to tell us what she likes about working at Viscose:
"I love working at Viscose and always have done, we're a tight knit community, where everyone is helpful and approachable and I'm grateful to have made close friends for life. I also find my job interesting and appreciate the importance of tamper evidence."
Thanks Deirdre, for your time with us for this edition.
World Menopause Month
---

October was World Menopause Awareness Month – earlier this year, we started holding a Menopause café and we had one planned for October too.
This forum is a safe space for our colleagues to discuss and share their own experiences, with the aim of breaking the stigma around the Menopause. It was an enlightening afternoon and we're already planning the next one!
Long Service Awards:
---
Our dedicated and wonderful staff are key to keeping our business going.
September and October saw some significant work anniversaries highlighted below:
Not pictured – Helen Purnell (Process Operator) who achieved 10 years and Jayne Govier (Process Operator) who achieved 5 years! Added together this is 50 years' worth of service to our business and we're very grateful for it.
Viscose in the press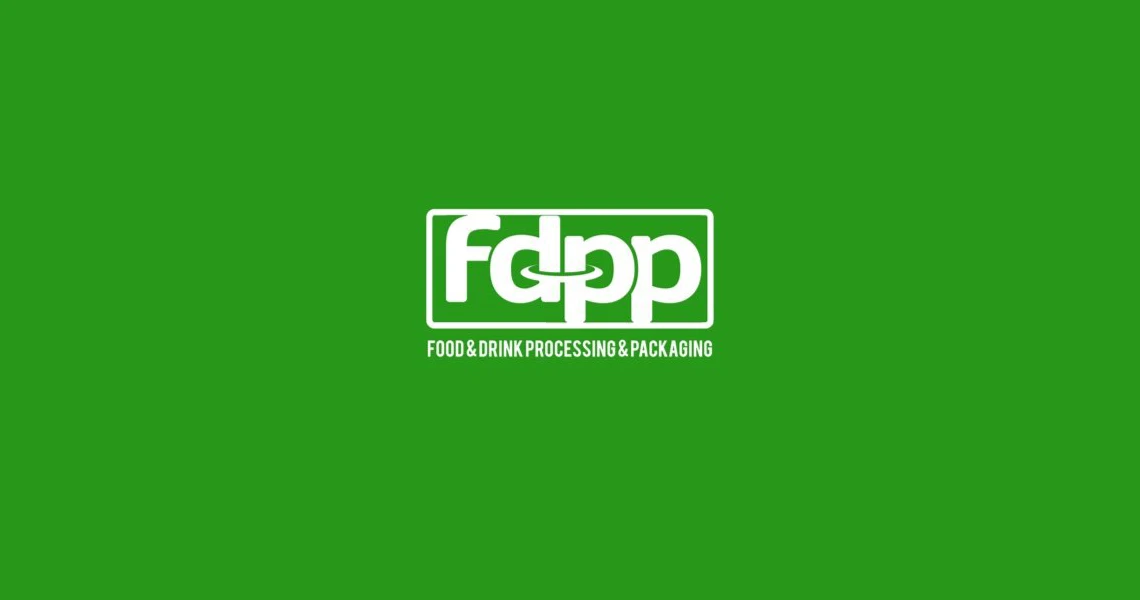 We featured in Food & Drink Process & Packaging's latest edition.
This feature covered our products and the range of solutions we're able to offer including our heat shrink sleeves and our plastic-free shrink sleeves.
Click here to view our piece in Food & Drink Process & Packaging (page 42)
---
Next Edition:
Look out for the last edition of Viscose Voice for the year in December.
We'll be doing our 2023 round up, discussing our festivities and much more!