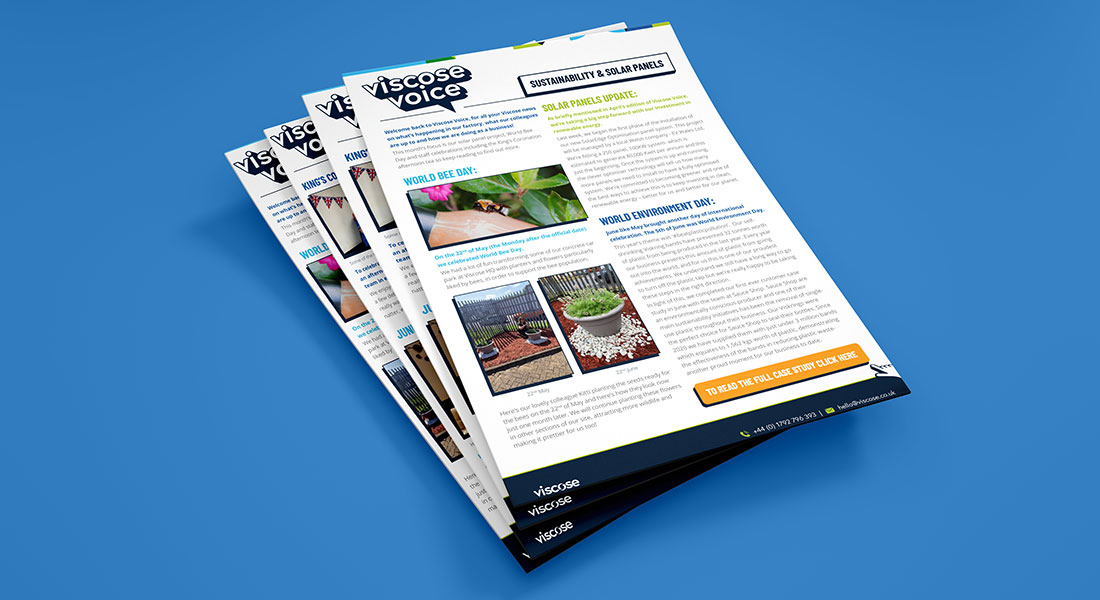 Welcome back to Viscose Voice, for all your Viscose news on what's happening in our factory, what our colleagues are up to and how we are doing as a business!
This month's focus is our solar panel project, World Bee Day and staff celebrations including the King's Coronation afternoon tea so keep reading to find out more!
---

Download your copy of Viscose Voice – Sustainability & Solar Panels here.
---