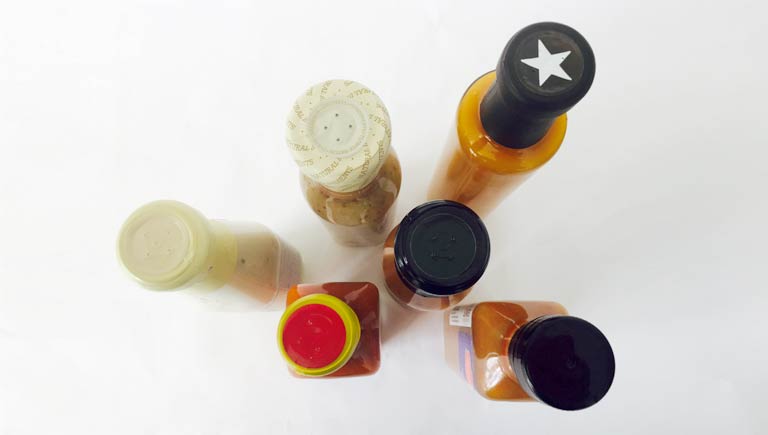 Sales in the condiment market expect to have grown globally from $18.7 to $23.3 billion by 2020.
With this unexpected nice weather, the BBQ's season has sparked up unexpectedly. The Viscose team are getting our flip-flops on, and with salad in mind thoughts are focused on what's new in the condiment market.
Viscose have been supplying PVC and PET capsules to the food and drink industry for years. A number of our customers use these for their BBQ sauces and salad dressings
China and Soy sauce
China has released a Soy sauce which is fortified with iron, a strategy taken, due to a survey which found 1/3rd of their population anaemic. Iron deficiency not only affects an individual's immune system and physical development, but their cognitive ability too. All of these things affect productivity and have accounted for a loss of 0.73% in the countries GNP (Gross National Product), approximately £42,000 million in our money, prior to the plan being mapped out, so this appears to be a wise move to look into which sauce would be best to fortify.
Putting nutrients into a sauce
Soy sauce was seen as the best condiment of choice, as its consumed by 70% of the population, and so steps were made to fortify the condiment within the manufacture line. It wasn't a costly or complicated step to add into the process for Soy sauce, and considerable attention has been paid on the communication of this new product to the rest of China, which is understandable, considering the size of the market which it affects. We at Viscose closures are keeping our eye on these, have a look at our board on Pinterest where we have collated interesting Soy sauce bottle designs.
Health, nutrition and fish and chips
This is the brink of fortified sauces, with other brands catching on, but what does this mean for us? At Viscose Closures it suggests a new way of thinking when we consider putting some tomato sauce on our chips, and also highlights a development into a condiments market which is more health conscious and holistic. In a world where 75% of people are malnourished, and 30% overweight or obese, this is certainly an interesting avenue.
For further information the team at Viscose will be happy to help if you are looking for a professional finish, such as our PVC or PET capsules for your salad or BBQ dressings. These are great for hiding messy fill lines and accentuating your branding