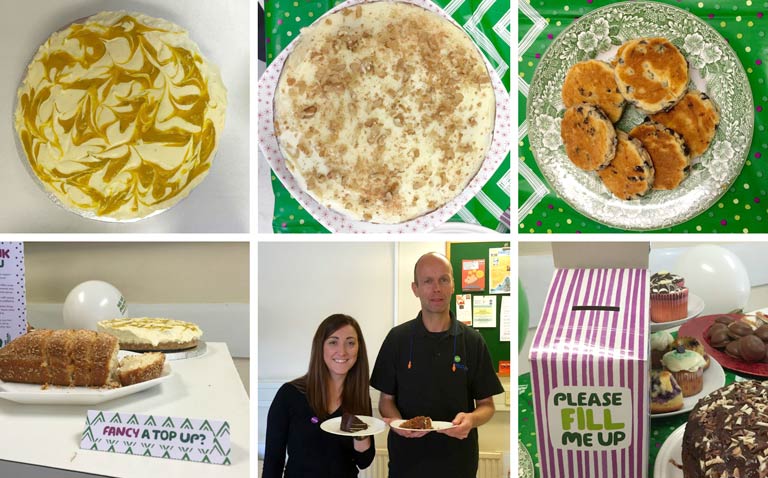 This morning Friday 25th September, Viscose were delighted to take part in Macmillan Cancer Supports Worlds biggest coffee morning!
Macmillan Cancer Support is one of the largest British charities, providing information, financial support, and specialist health care for individuals affected by cancer.
It's all about cakes…
By 10am the staff canteen was sprinkled with beautiful cakes, enough to feed an army and a perfect treat for a break between manufacturing at Viscose Closures!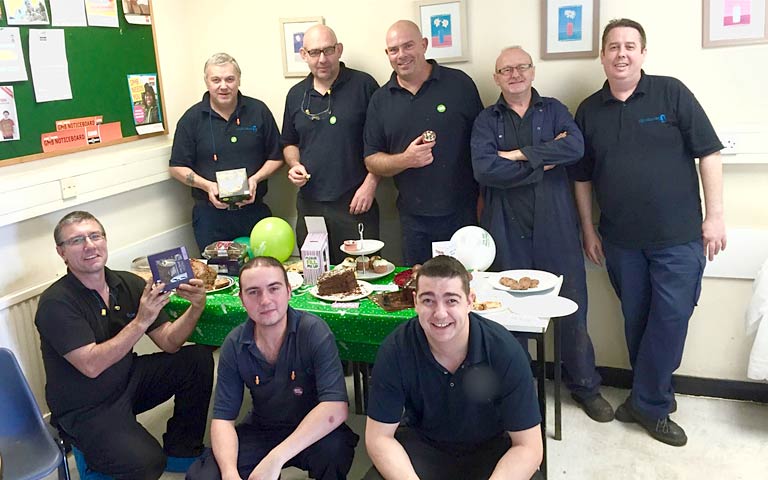 Vince from our team announced the results
for 'spot the cake' (576), and whilst eating cake it was a lovely opportunity for staff upstairs and downstairs to come together, have a cup of tea, a break, and also share stories of those who have been brushed with cancer.
Speciality homemade beauties included: A carrot cake by Dai (fish) Davis, a (healthier than normal) chocolate cake by Lee, a mouthwatering cheesecake and welsh cakes by Ann Caswell, cupcakes and beautiful muffins by Debbie Reese, succulent Bara Brith by MD Jackie Royall.
What it's for…
By 2020, one in two people will suffer from some form of cancer. A slightly scary figure, yet one that shouldn't be ignored. We can all do something to reduce the risk for ourselves and others. What will help enormously will be; to be aware of the signs, ensure a healthy diet and lifestyle, and also support those who go through the illness.
There are over 100 types of cancer, characterised by abnormal cell growth, and 42% of cancers are preventable which shows great hope.
How much was raised…
Viscose staff raised £37 raised from the 'guess the dot' challenge and £250 raised from coffee and cakes, totalling £287!
"Best day I've ever had here!"  Lyn says, with his cheeks full of cakes.
"Everybody was united, it was great all of us being together!" Vince
"£287 for a bit of cake – fantastic!" Jan Tooze, International Sales Manager
A special thanks to Debbie Reese and Vince for organising this, we value our team at Viscose and so it was lovely to unite over such a great cause, a really wonderful morning!
Tweet us your pictures of your Macmillan Coffee morning @viscoseclosures!