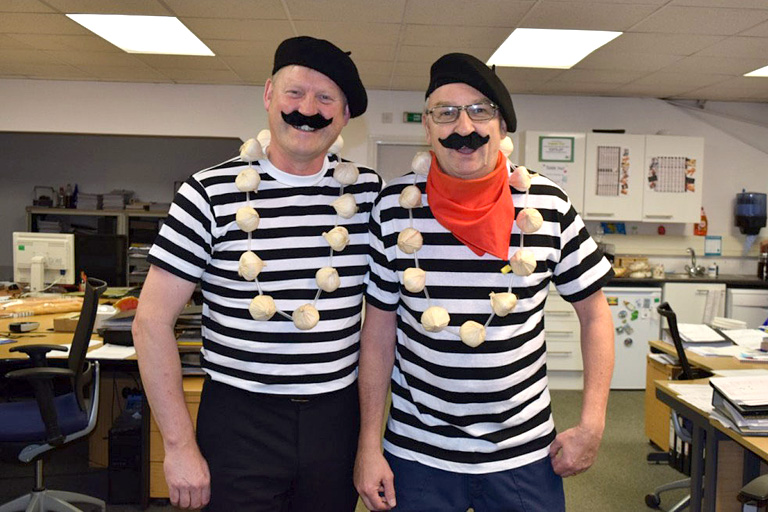 Andrew Staniforth (Left) and Vince Moses (Right) of Viscose Closures dressed in the festive spirit of Beaujolais Day.
The dawn of Beaujolais Day breaks… and staff of Viscose Closures LTD enter the building in outfits not usual to their own….
Onions dangled around several men's necks, croissants sit lavishly on the counter top… warm… succulent, waiting to be eaten.
Beaujolais Day is an important day for France, Swansea, and many parts of the UK. We at Viscose embrace in the celebration, as a company selling into the drinks industry (and others!), predominantly ROPP's (Roll on Pilfer Proof caps aka wine bottle screw tops to those not up to speed on the lingo!).
Viscose embraced the day by dressing in French attire and indulging in French delicacies. Staff donated money to participate and funds raised were donated to local charity 'Me, Myself and I' who helps individuals on their journey with Dementia. And through their efforts, Viscose even made the news headlines in the local paper The Evening Post!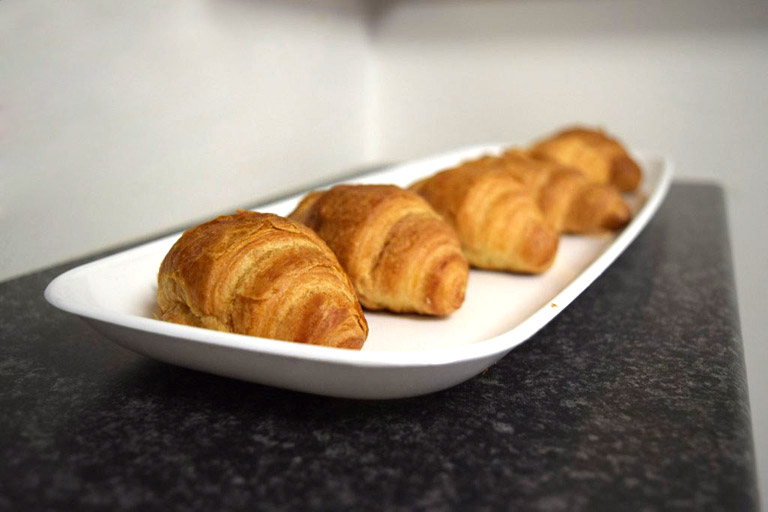 Croissants… and then Beaujolais Day began!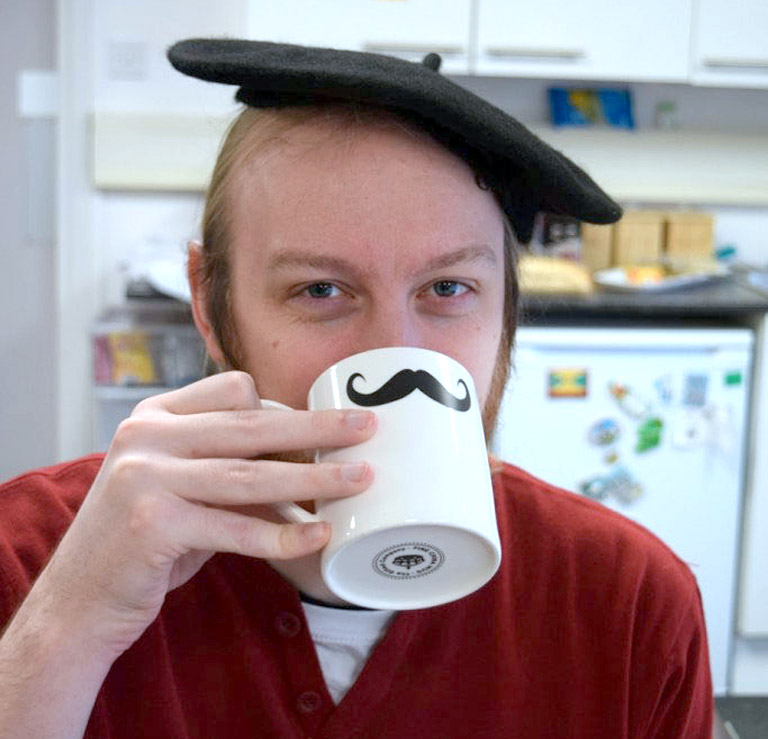 Matthew Swaine of Viscose Closures enjoying tea in true French Style.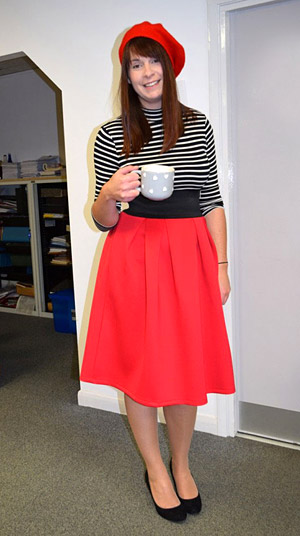 Catrin Morris, pretty in red on Beaujolais Day at Viscose Closures.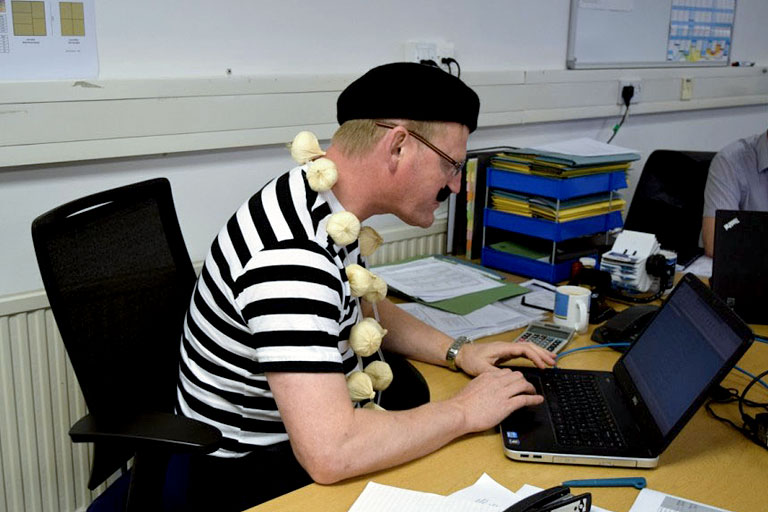 Just a normal working day… Andrew Staniforth of Viscose Closures dressed in true spirit of Beaujolais Day.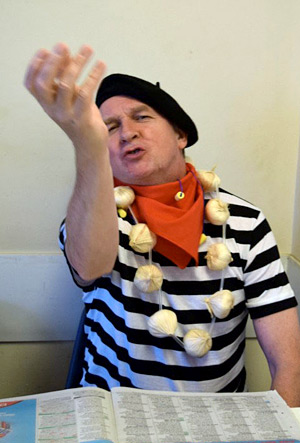 Vince Moses engrossed in Le Monde on his Beaujolais Day lunchbreak.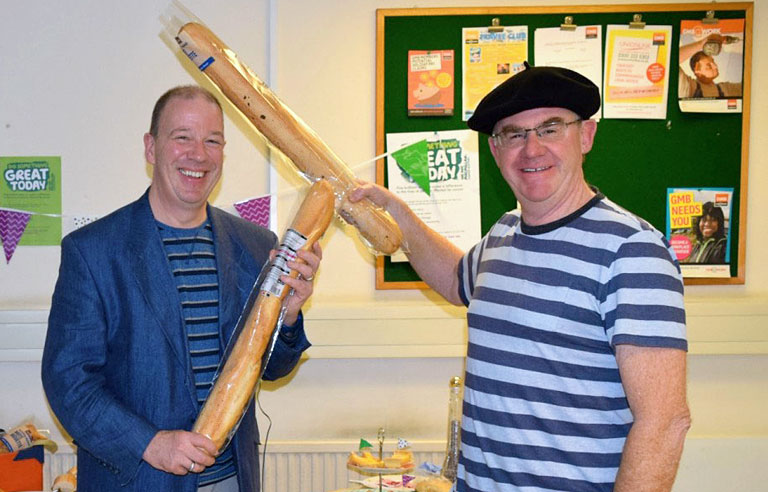 Phil Roberts (left) and Keith Jordan (right) embracing a Beaujolais Day lunch.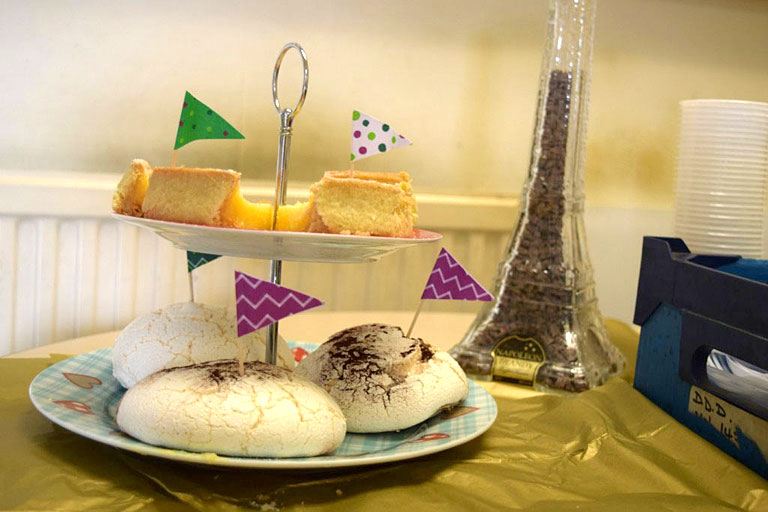 French Meringues and lemon tart, a perfect French Buffet.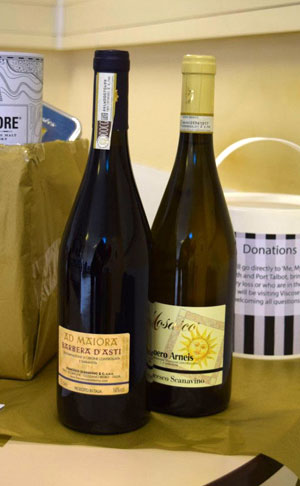 Raffle prizes of wine, a French tipple.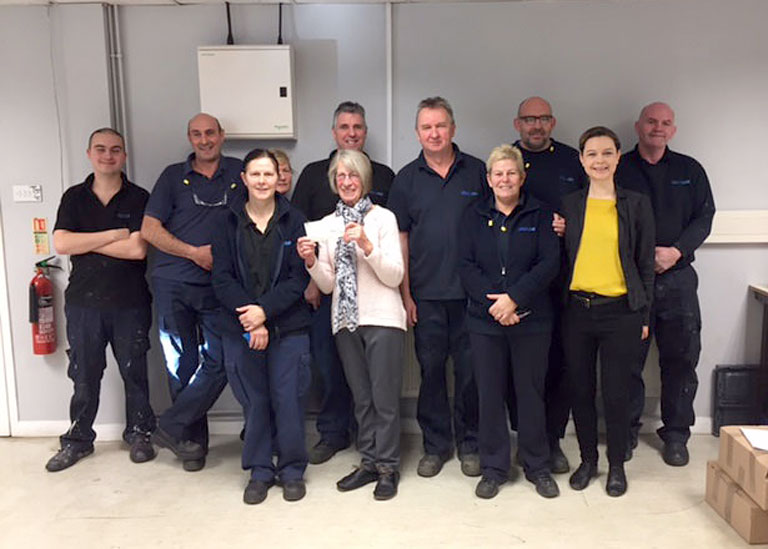 Staff donated to participate in the day… £300 was donated to local charity  'Me, Myself and I' This charity supports individuals on their journey with Dementia.
Viscose team members Vince Moses and Andrew Staniforth making headlines in the local Newspaper, page 14 of 'The Evening Post' 22nd November 2016.
Viscose Closures produce and supply Closures, Capsules, Shrink Sleeves, Crowns, Wirehoods, Polystoppers, Corks, Biodegradable Sleeves for the both the food and the drinks Market. Have a look at our website here for more information.
Please contact our friendly team on 01792 796 393, or email sales@viscoseclosures.com with your product enquiries!
Let us know what your thoughts are, are you on Twitter? Give us a tweet @Viscoseclosures
Save